Netflix misses sub addition target, shares crash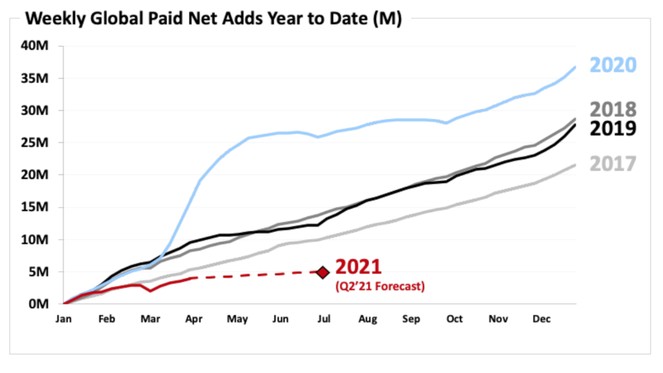 This article was originally published on Fool.com. All figures quoted in US dollars unless otherwise stated.
Video streaming veteran Netflix (NASDAQ: NFLX) reported first-quarter results just after the closing bell on Tuesday, April 20. The report fell short of a couple of important targets and the guidance for the next quarter was modest. Netflix shares fell as much as 11.8% in after-hours trading, dropping back to levels not seen since March 25.
Netflix added 4 million net new subscribers during the first quarter, adding up to 207.6 million global paid memberships. Management's guidance had suggested 6 million net additions. Revenue rose 24% year over year to $7.16 billion and earnings jumped from $1.57 to $3.75 per diluted…