Jane Eyre used to cut hair. Now she's the 'princess of pinot'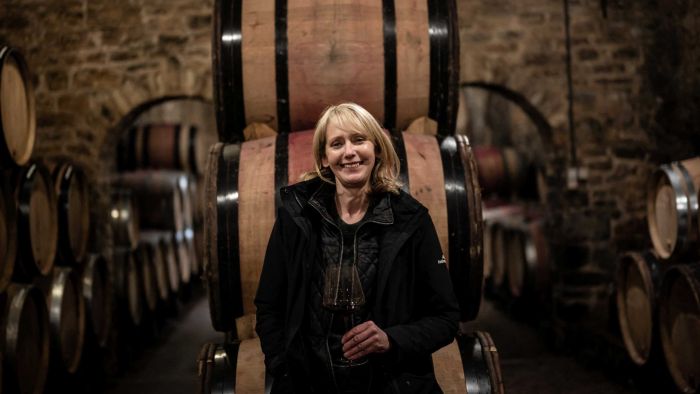 It's a long way from Gippsland to Burgundy. It's an even bigger leap from doing highlights in an upmarket Melbourne hair salon to being crowned winemaker of the year by France's most respected wine magazine.
For Jane Eyre, it took 23 years of long days in vineyards and late nights balancing the books before the pay-off arrived on a grey day in January this year.
A decade after starting her own winery, Eyre was named négociant of the year by influential wine trade magazine La Revue du Vin de France.
"It's been unbelievable," she says. "I wasn't prepared for the reaction. I've just been trying to keep up with emails and people ordering wine, new importers, new sommeliers.
"I never, ever thought I would get to this level."
Loading
A…