Fraser Island campsite closures extended because of visitors' 'selfish, dangerous and foolish' acts with dingoes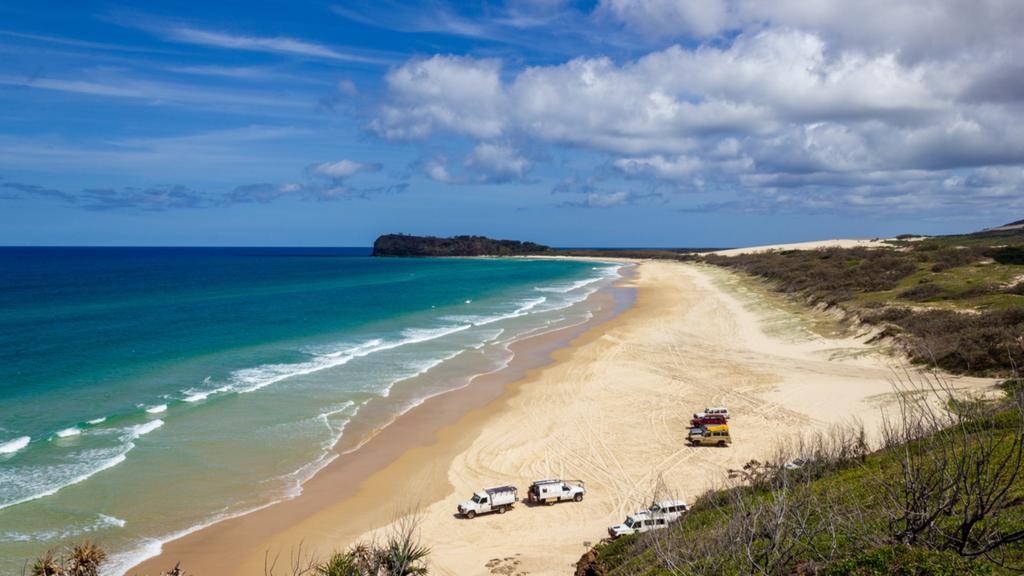 Badly behaved visitors bothering dingoes on Fraser Island have forced authorities to extend the closure of four of the tourist destination's campsites.
The Eli, Maheno, Guluri and Wahba campgrounds were shut in September last year due to what the Queensland environment department described as "inappropriate human interactions with dingoes".
Watch footage of Fraser Island tourist's interactions with dingoes above
On Friday, the department announced the closure would be extended to June.
"We closed these four popular campgrounds last year for safety reasons, because some residents and visitors were either feeding wongari (dingoes) or deliberately interfering with them," ranger-in-charge Linda Behrendorff said.
"Unfortunately,…