Broome shark killings believed to be result of illegal net fishing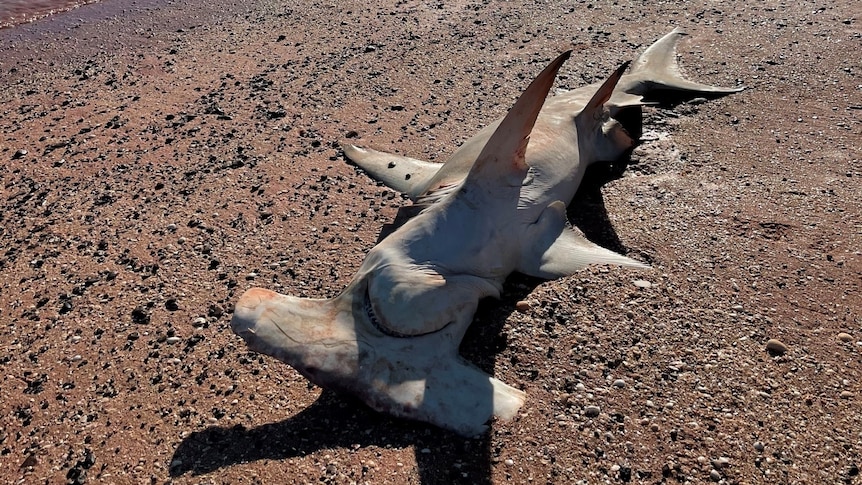 A dozen sharks and other fish found dumped on a Broome beach are believed to have died as a result of set net fishing, which is illegal in the area.
Key points:
About a dozen sharks have been found dead on a marine park beach near Broome
Authorities believe the sharks were killed as a result of net fishing
Set net fishing is not permitted in the area
The animals were found in different states of decay by Broome-based photographer Allysha Cartledge this week.
"There were about nine or 10 baby sharks with what looked like stab marks to their gills," Ms Cartledge said.
"Some of them still had blood coming out of them, some of them looked a bit older, like they may have been there a couple of days."